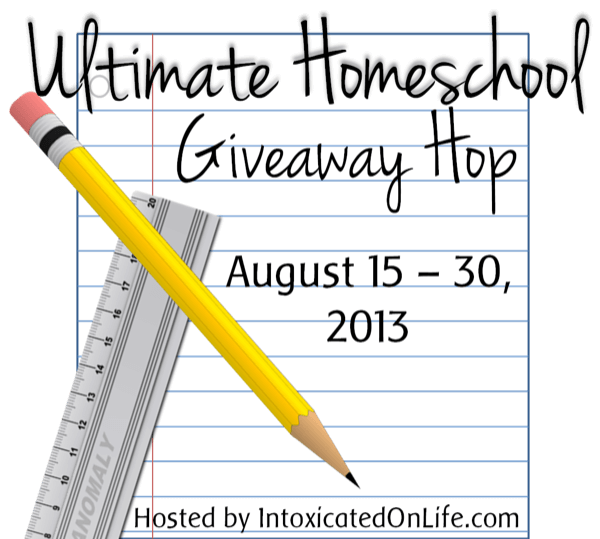 This giveaway is part of the Ultimate Homeschool Giveaway Hop hosted by Intoxicated on Life. Be sure to visit each of the blogs on the linky below for a chance to win many more amazing homeschool curricula, resources, and accessories.
Review and Giveaway
Preschool Curriculum?! Yes, I know my trio are technically still babies and not even two years old yet. I know.
But, I'm really aware of how divided my time with each of them is and how I want to make the best use of it. I am scattered in a thousand directions (as is any mom, right?) and before I know it the hours turn into days. Those days turn into weeks and, suddenly!, they're toddlers!
It's easy for me to get into a rut and just do what we did yesterday. Play, read, eat, sleep, poo ( :sigh: ). But I know there are things I can start doing with them that will foster learning – instead of just putting them in front of the Tube and Dora. But…what?
Preschool Curriculum – Sounds So Overwhelming
It's not! Trust me! I think "preschool curriculum" is a great big phrase for having fun (read: learning) opportunities all in one place. Sure, I could search Pinterest for every printable known to man (and there are some great resources out there!). But what I love about the Teaching Mama's ebook, The Preschool Journey, is that it is all in one place!
The Preschool Journey contains 26 weeks of lessons and over 50 printables!
In addition to covering the why of preschooling at home, the Teaching Mama lays out what your child(ren) needs to know before entering kindergarten. It's all easy to understand and follow and she gives you the tools necessary to prepare your child for kindergarten!
The Lessons
The Teaching Mama lists various activities for each lesson, including ideas for sensory play, literature suggestions and even recipes and crafts to enhance the learning opportunities!
One of the aspects I liked most was that it's a wonderful springboard. Since my kiddos are only almost two, they aren't ready for every activity yet. Obviously. But with very little mental energy, I was able to bring the curriculum down to their 22 month old levels!
For instance, for the Letter E lesson, I gave them hard-boiled eggs to color. We talked (constantly =) about how Emma's name starts with "e." I showed them cut-outs of the Letter E, they colored the egg printable, and we pretended to be elephants all week long, counting how many of us there were. Sensory, alphabet, math, language and literacy, motor skills, the arts. Whoa.
Super easy, right? And it really doesn't require all that much on my end – gosh, I even gave them the same hard-boiled eggs to color over a couple days in a row! =)
Another wonderful aspect is that this curriculum is reusable: when your child finishes the lessons you can simply start over at the beginning! You can then incorporate more from the lessons each year. This curriculum is designed for ages 2.5-5 years.
Creative Play
Now, I know many of you have older children and preschoolers. You're the ones pulling your hair out trying to find something to keep your kiddos occupied until you are finished with your middle schooler and can get to the Letter E lessons with them, right?
Well, FBSBooks.com has a ton of awesome resources (for all ages!). They are a one-stop shop for all your curricula needs. Beyond the basics, they also introduce your child to a variety of crafting resources, educational games, foreign language fun, and more! They're not just for the kids, though. Check out the huge Homesteading selection (my fave!).
And one of my favorite types of toys are the Melissa and Doug toys. They are timeless, durable and so entertaining! And I love how "old school" they are.
Part of this giveaway bundle is a brand new "Band-In-A-Box" by Melissa and Doug! Keep that toddler (or those toddlers!) entertained with a tambourine, cymbals, triangle, and more! Before you know it, he'll be playing Bach…or his rendition. =)
The Giveaway
This giveaway is for a free ebook of The Preschool Journey (retails $6.99) and one new "Band-In-A-Box" by Melissa and Doug (retails $19.99).
a Rafflecopter giveaway
Our host, Intoxicated On Life, has put together a grand prize worth nearly $1,000. This package includes art, music, history, science, Bible resources, writing, and more from these fantastic companies:
(Disclosure: Intoxicated on Life and participating bloggers are not responsible for companies who do not fulfill their prize obligations)