This giveaway is part of the Dream Nursery Giveaway hosted by Breastfeeding Place, Intoxicated on Life, and Atta Mama! Be sure to visit each of the blogs on the linky below to have the chance to win many more fabulous prizes for your new baby.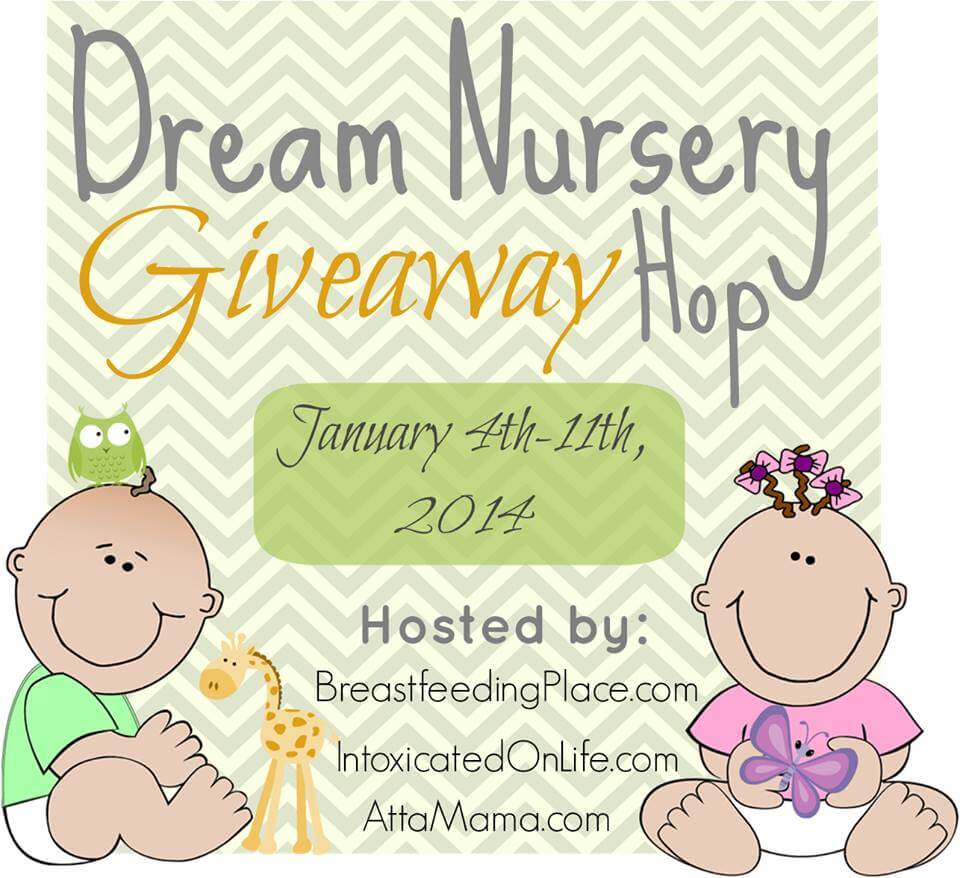 Natural Toys, Organic, Fair-trade!
Raise your hand if you'd like free toys for your brand new little one! How about all-natural toys that are eco-friendly, organic, fair-trade? Or maybe you'd like to win this as a gift for a pregnant mama-friend? (Me, too!!!!) I'm thrilled to give you an opportunity to win a $50 gift certificate from Nova Natural Toys and Crafts! The winner will enjoy this $50 shopping spree towards items of their choice. I'm not sure how you'll pick, lucky you!, but I'm in love with this adorable teether, funky chicken rattle, and soothing pup. And if you need ideas, be sure to check out their Gift Guide! In addition to their already fair prices and great quality, Nova Natural Toys and Crafts will be offering free shipping on all orders over $100 (contiguous US only)! Good luck! 🙂
Grand Prize Giveaway
Our hosts have put together a grand prize worth more than $1,000 to help one lucky new mama as she gets started with her baby.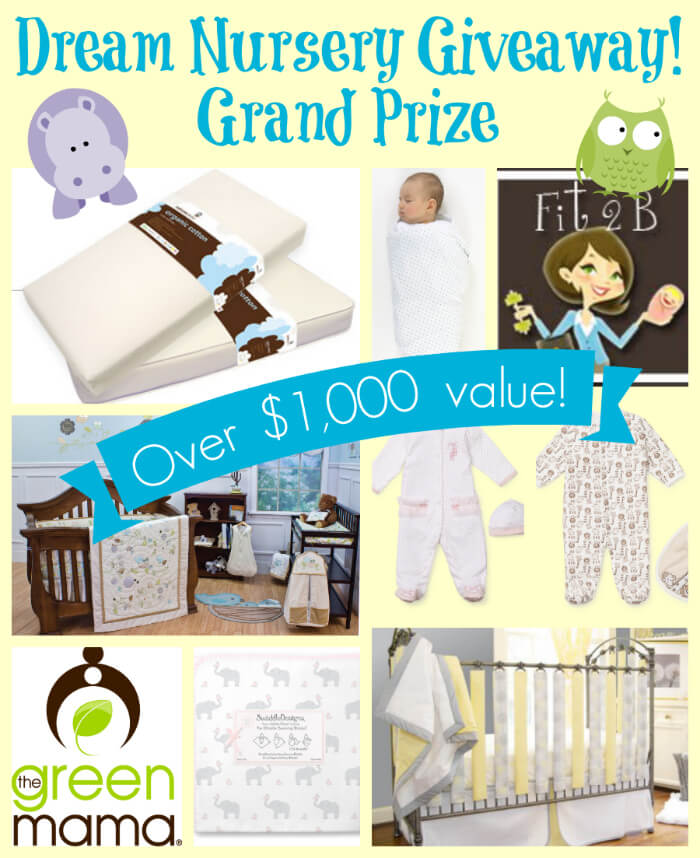 Naturepedic has become the standard for safe and healthy organic baby and children's mattresses. Naturepedic products eliminate hazardous chemicals found in conventional mattresses while offering a more natural and non-toxic alternative for parents. In addition, Naturepedic does not sacrifice critical features and benefits such as waterproofing and a hypoallergenic design. Lightweight Series crib mattress of the winner's choosing! $329
Go mama Go offers a crib bedding alternative that is scientifically proven and is also excluded from all bans on the sale of crib bumpers! Quality, design and safety are the backbone of their company. These features shine through their transitional, superior nursery products that will provide you and your children safety, comfort and beauty for years to come. 38 Set or 38 pack Wonder Bumper Sets of the winner's choosing! $249
Nurture brand products bring diverse and imaginative style to your baby's nursery by fostering one-of-a-kind relationships with artists, designers, and product thinkers everywhere. Nurture provides high quality nursery decor and accents to brighten any early morning. Providing safe products that encourage the joyful growth and development of little ones is Nurture Imagination's number one goal. Innovative thinking keeps mom and dad happy, too! "Nest" Crib Set $179
Manda Aufochs Gillespie is the green mama. She has been working on things green for 20 years: including helping one of North America's largest green daycares, a multi-million dollar green building project in an urban ecovillage, and hundreds of individual families. She has appeared as the "green guru" in numerous media sources including on ABC and HBO and her Green Mama book is being published by Dundurn this June. You can ask her your questions at www.thegreenmama.com. Detoxify Your Nursery Consult $75
Swaddle Designs was created by Lynette Damir, a registered nurse with an education in design. As a nurse she was often approached by new mothers looking for assistance in swaddling their newborns. In an effort to help parents provide that perfect earth-side transition to their babies, Swaddle Designs was born. Not only are these products eco-friendly, but also an affordable choice for products made in the USA. SwaddleDuo $38 Ultimate Receiving Blanket $25.00
Fit2B offers wholesome workouts to the whole family. Stream affordable TummySafe™ fitness anywhere, anytime! With members worldwide, we provide unlimited access to almost 100 routines, and our family-friendly focus keeps things modest, safe and fun for all ages. We are passionate about standing in the gap for those who have been led to believe that they will always look pregnant or will always leak when exercising. We are here to let people know how to heal their split tummy muscles while offering ways to workout if you have a gap in your gut. 6 Month Membership $59.95
Little Me clothing has an age-appropriate approach to the world of baby fashion. Made to promote the age of exploration and discovery, everything is designed to keep babies comfortable and snuggly. Little Me uses soft fabrics like cotton, terrycloth, and velor to enhance a child's natural inclination to move and explore his or her world. 3 Ballerina or Safari Little Me Footies $48